Wacky Winter: Finding Picasso with Matthew McAvene
July 08, 2012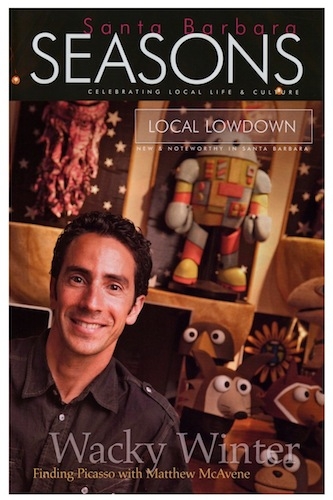 Santa Barbara Seasons Magazine ran a great "Local Lowdown" segment on Matthew McAvene's YouTube show "Finding Picasso."
" 'It's a dream come true,' says McAvene, who admits that keeping so many different balls in the air can be challenging. In addition to the Macky World characters, some of whom were recently exhibited at Elizabeth Gordon Gallery, he also has two collaborative ventures with his 9-year-old son, Ben, a fourth grader at Washington School."
Read the entire article by downloading a PDF version here.